Topic: Bisexual Married Men
Counseling and Clinical Issues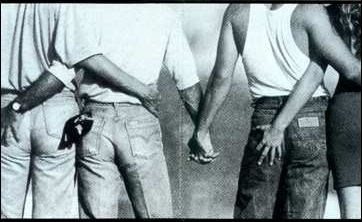 Married bisexual men and women are among the most invisible segments of the bisexual population. While some bisexuals come out to their spouses prior to marrying, others are not even aware of their same-sex sexual and emotional desires until well into their family life. Virtually all bisexual men struggle with some degree of conflict between their bisexual identity and their marriage. Isolation, depression, judgment, guilt, and grief are common emotions. While many married bisexuals choose to remain closeted, others are revealing themselves to their spouses and wanting to work on their relationships. This week's show will explore the emotional, psychological and social issues related to counseling bisexual men.
Guest: Greg Carlsson, MFT
Greg Carlsson, M.A. is a Licensed Marriage and Family Therapist practicing in Pasadena, California. Greg is also the Clinical Services Coordinator for the Housing Authority of the County of Los Angeles where he manages clinical programs for individuals living in low-income-housing throughout Los Angeles County.
A major focus of his graduate work was mapping the process men go through as they self-identify as bisexual. His professional paper on bisexual men and their self-identification process was one of the top ten papers chosen by Philips Graduate Institute in Encino to be published in 1999. Greg's workshops on bisexuality have been adapted for many different types of audiences. He is a frequent speaker in the psychology departments at Chapman College in Orange CA., Fuller Seminary in Pasadena CA., and at Azusa Pacific University in Azusa, CA.
Greg 's work with bisexual married men can be seen in one of the many chapters in a new clinical book being released this Spring; Becoming Visible - Counseling Bisexuals Across the Lifespan edited by Beth Firestein, Ph.D and published by Columbia University Press, is an outstanding new resource for researchers, clinicians and students.