Topic: Making a Difference
How to have the courage to stand up, speak out and take action to help change the world.
Guest: Harrison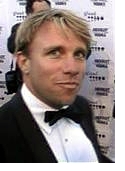 Harrison is the radio talk show host for "Harrison on the Edge", on Air America Progressive Talk Radio.
As an award-winning syndicated investigative reporter, Harrison developed a reputation for uncovering news and issues that none of the other guys would touch. Harrison's subject matter is always edgy and unusual, ranging from serious to glib. Armed with a quick wit and hard facts, Harrison takes stories and interviews to the next level--ferreting out the bizarre, the conspiratorial and the phony, deliciously serving them up in fast-paced formats.
Website: www.goharrison.com