Topic: Transsexual: The Challenge of Being!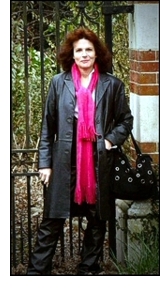 Gender is a gift. It is a unique and defining aspect of one's existence. Gender exists in mind, soul, and body. When gender of the mind or soul or body is not in congruence, then there are issues of division, pain, and suffering. It is only by examining who one is, by seeking to understand one's unique gift, that congruence, peace, and healing can begin. Transition is not a solution, but the beginning of a journey on a long path toward wellness. Perhaps, for the very first time in one's life, it can truly be said we are learning to live. And that is the gift itself -- living.

Guest: Helen Hill, MA
Helen Hill, herself a Transsexual, is a graduate of Antioch University with a master's in Clinical Psychology. Ms. Hill provides individual therapy pertaining to gender, trauma, and sexuality issues. Helen interned at the Antioch University Counseling Center, and is a frequent speaker / guest lecturer at area Southern California Universities and agencies on issues pertaining to gender, marginalized populations and treatment. In addition, Helen brings a depth of real life experience, knowledge, understanding, and compassion. Ms. Hill is a member of the California Association of Marriage and Family Therapists, and also a member of the Harry Benjamin International Gender Dysphoria Association.
Website: www.helen-hill.com