Topic: You Are The Leader You Are Seeking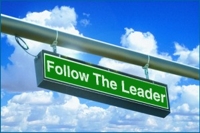 Make a difference in the world!

Guest: Annie Loyd
Annie Loyd is a woman of uncommon insight whose life-long passion for and commitment to civil rights and issues of generational poverty are helping to create a world in which our humanity and unity are shared and celebrated. She uses her rare artistry to recognize and sculpt the untapped strengths in those she mentors and inspires. As a result, she is recognized as an articulate and creative visionary who is described as a "social entrepreneur/architect."
A gifted and popular public speaker, Annie inspires her audiences with her special blend of humor and her insightful perspective. Her current lecture series is based on the concepts of "Living Life Out Loud" and "Be the Leader You've Been Waiting For."
Annie is the founder of "The Fusion," a social entrepreneur and service network that serves as an integrated repository that matches needs with resources, innovative thoughts and solutions. She's also on the Board of Directors of "For the Children Foundation."
She is respected for her uncompromising integrity, compassion and innovation. She is also known for her tenacious fundraising and networking skills and grass-roots organizing.
Website: www.thefusion.info