Topic: The Truth is in the Breath
Using the Breath to Reduce Stress, Create More Energy, and to Get Clear and Grounded.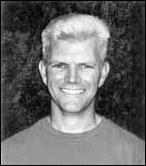 Guest: Wayne McDonald
Wayne McDonald is a Life Practitioner, a certified massage therapist and the owner and founder of HolisticWebDirectory.com, an on-line health directory of complimentary health care professionals.
Wayne teaches [not-so] new thought to the mainstream public through his website and with workshops. As a Life Practitioner, Wayne works one-on-one with clients to provide guidance to insights of self-discovery ­ no matter what the outer appearances may look like.
Born and raised in California, Wayne has made his own journey of self-discovery and personal growth with the guidance of many teachers, health practitioners, books and workshops. Since 1992 he has guided friends, family and clients in discovering their own balance and wholeness.
Website: www.OurFamilysHealth.com