Topic: Domestic Violence: The Epidemic!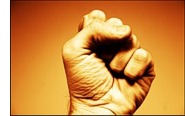 A discussion on why this is such a prevalent issue in our society today. Batterers are both men and women, Gay and Lesbian and of all ages. What can be, and is being done, and how to seek help as a batterer or victim.
Guest: Susan Holt
In 2001 - 2002, Susan initiated discussion about domestic violence training at the state level and worked closely with the Junior League, the Statewide California Coalition for Battered Women and Senator Jackie Speier's office to develop the requirements of Senate Bill 564, a bill that requires spousal and partner abuse education for California's mental health professionals.
Ms. Holt is the Board President of the Statewide California Coalition for Battered Women. She has been honored in Who's Who of American Women and Who's Who in America for her pioneering work in domestic violence.
She is the program manager of Family Violence Services at the L.A. Gay & Lesbian Center (LAGLC) and the STOP Partner Abuse/Domestic Violence Program. A nationally recognized expert in LGBT domestic violence, Ms. Holt developed and facilitated Southern California's first same-gender specific domestic violence groups in the late 1980's. She created and manages the largest and most comprehensive domestic violence program in the nation specifically designed for the LGBT community and successfully obtained Probation Department and court approval of LAGLC's batterers' treatment program, making the STOP Program one of less-than-a-handful of LGBT specific approved programs internationally.