Topic: HIV/AIDS: How This Epidemic Affects the Mental Health of the World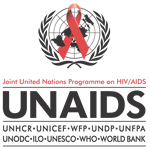 How has the AIDS Epidemic Affected the Mental Health of the World?
The World AIDS Campaign 2003 continues to focus on stigma and discrimination under the slogan Live and let live….
HIV and AIDS can touch raw nerves in all our communities. The stigma of HIV and AIDS relates to deep taboos within society. For many the disease has a strong association with prolonged illness, death, sex and drug use -- issues that many of us find difficult to talk about openly. Along with general discomfort about discussing these 'taboo' issues, many communities are also dealing with high levels of ignorance, denial, fear and intolerance about the disease itself. This potent combination can lead to rejection and even aggression against people living with HIV. As a result, people with HIV have been disowned by their families, fired from their jobs, asked to leave their homes. They can face discrimination in receiving medical care. In extreme cases they have even been physically attacked.
Stigma and discrimination can lead to depression, lack of self-worth and despair for people living with HIV. But people living with the disease are not the only ones endangered by this fear and prejudice.
Negative attitudes about HIV can create a climate in which people become more afraid of the stigma and discrimination associated with the disease than of the disease itself. When fear and discrimination prevail, people may choose to ignore the possibility that they may be HIV-positive - even if they know they have taken risks. And people may decide not to take measures to protect themselves in fear that in doing so they could be associating themselves with HIV. All of this helps to create an environment in which the disease can more easily spread.
This year's World AIDS Campaign encourages both individuals and institutions to reflect on how they respond to those living with HIV and AIDS. With challenging posters and television images the campaign clearly shows how the most painful symptoms of HIV and AIDS are often the reactions of others. When someone feels safe within their own community, they are more likely to take responsibility for their HIV status. This is why it is so important for all of us to examine our own attitudes. We need to ask ourselves: are we helping to create an environment where people can take responsibility for themselves and others? Or do our attitudes contribute to an environment of shame, fear and denial that prevents people from taking action? Only by confronting stigma and discrimination across the world will the fight against HIV/AIDS be won.
Live and let live. Help us fight fear, shame, ignorance and injustice worldwide.
(source: www.unaids.org)
Guest: Mandee S. Rowley, MC, CAC, NCC
Mandee Rowley received her bachelor of arts in psychology and religious studies at Arizona State University in 2000, then received her Master's in Counseling at Arizona State University in 2003. She has had a desire to work with people with HIV/AIDS since taking a class during her undergraduate years on HIV/AIDS 101 - basically all aspects of HIV, medical/physiological, legal, historical, social, and psychosocial.

During her graduate studies she had the opportunity to do her internship at Phoenix Shanti Group, a local AIDS service organization in the valley. When she completed her studies and became certified, the agency hired her on as a behavioral health therapist. She currently is involved in providing both individual and group counseling to people who are infected or affected by HIV/AIDS.