Topic: Leadership: Are You a Leader?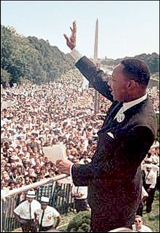 The leadership qualities that are required to make a good leader can vary in different organizations, teams and situations. This is one of the fundamental principles underlying most popular leadership systems.
However, the idea that leadership qualities and style depend on the context is not a new concept. It is a point demonstrated, for example, by the play The Admirable Crichton written in 1902: two characters swap their roles as leader and servant, according to the changes in the situation. The film Twelve O'Clock High was produced in 1949 and shows how certain behaviors, unacceptable in some contexts, can be examples of great leadership in others. And there are many contrasting examples of leadership going much further back to biblical times and other periods of recorded history.
How you approach leadership qualities will depend on whether you are looking at the subject from the perspective of an organization or an individual.
(source: www.teamtechnology.uk)
Guest: Callers are the guests