Topic: Masculine & Feminine in Everyone: Conflict or Balance?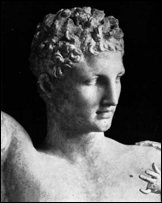 Guest: Ken Howard, LCSW
Ken Howard is a Licensed Clinical Social Worker and a licensed psychotherapist with offices in Los Angeles and Beverly Hills, California.
He is a graduate of UCLA in Theatre and Psychology, and holds a Master's in Social Work from the University of Southern California, School of Social Work.
He specializes in helping clients with gay/lesbian mental health and HIV mental health issues, but has assisted clients with a wide variety of issues in individual, couples, and group psychotherapy.
He is a monthly columnist for A&U ("Arts and Understanding") Magazine, and has published several journal articles. He is a former member of the Board of Directors for LAGPA, the Lesbian and Gay Psychotherapists Association.
He has given seminars on HIV 101, HIV Mental Health, and Managing Psychiatric Illness. He is currently co-chair of the Los Angeles County HIV Mental Health Task Force, and serves as Associate Director of Los Angeles Family AIDS Network, the agency in Los Angeles County specializing in serving women, children, and youth impacted by HIV.
He is a person living with HIV himself for the past 12 years, and he is available for in-office or online counseling and psychotherapy services through his email or 310-726-4357.