Topic: Cybersex Addiction
Cybersex is the latest and most addictive form of acting out by sex addicts. In a world where computers are ubiquitous at home and in the workplace, clinicians who work with addicts need to understand this new phenomenon and its unique treatment needs.
Take a free cybersex addiction test offered by the Sexual Recovery Institute of Los Angeles, an outpatient center for sexual addicts founded by tonight's guest.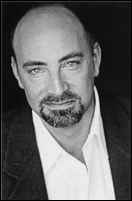 Guest: Rob Weiss, MSW
Robert Weiss LCSW, CAS, graduate of the UCLA Department of Clinical Social Work is currently founder and Clinical Director of The Sexual Recovery Institute, a Los Angeles outpatient center for sexual addicts, sexual offenders and their significant others.
Prior to this work, Mr. Weiss spent over four years as an inpatient Addiction Specialist in the Sexual Impulse Disorders Unit at Del Amo Hospital, working under the direction of Dr. Patrick Carnes.
Preceding graduate social work training, he was a special education teacher, evaluating, counseling and teaching severely emotionally disturbed adolescents in private psychiatric facilities and within the public school system in Los Angeles.
Over the past ten years, Mr. Weiss has been involved with the Sexual Recovery Community and lectures frequently about Sexual Dependency at both regional and national clinical agencies and conferences. He is an invited clinical trainer for The City of Los Angeles, Pepperdine University, The Los Angeles Gay and Lesbian Center and numerous HIV and addiction agencies.
Mr. Weiss's professional affiliations include membership in the Institute for Group and Organizational Dynamics, The Society for Clinical Social Work and the National Association of Social Workers. He is a current board member and committee chair of The National Council for Sexual Addiction and Compulsivity.
Mr. Weiss was one of a number of licensed Psychotherapists who gave up a month of their lives to go to New York City to help those whose lives were forever and painfully changed by the terrorist attacks of September 11, 2001.
Website: The Sexual Recovery Institute