Topic: The Porn Industry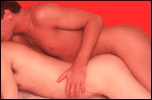 Discussion about the psychological, emotional and spiritual impact the sex industry has on people working within it. We also will be discussing what the industry is doing to assist and counsel those who have chosen this career.
Guest: Sharon Mitchell

Sharon Mitchell spent 25 years in the Adult Entertainment Industry as an actress appearing in over 2000 movies, as a dancer performing in venues all over the world, and as a producer and director credited with over 42 movies.
In 1996 Miss Mitchell survived a near fatal attack on her life by a crazed fan, which changed her life forever. Shortly after the attack Miss Mitchell returned to college and became a certified counselor specializing in HIV and Chemical Dependency.
In 1998 there was an HIV outbreak in the Adult Entertainment Industry involving many people that Miss Mitchell had worked with when she was in movies. The Industry gave Miss Mitchell the support that she needed to found the AIM Healthcare Foundation. A Non-profit organization serving sexworkers and the general public in areas of HIV testing, and counseling of many types, including GYN services STD testing and treatment and industry related educational groups and videotape informational materials.
Today AIM Heathcare serves over 400 clients a month and is expanding into a larger full service facility to better serve the community. Sharon MItchell is known as an expert and as a resource in sexual health and education and has been on many television and radio shows including MTV, HBO, MSNBC, KROQ, LA TIMES, LA DAILY NEWS, ELLE MAGAZINE, and POZ MAGAZINE. Miss Mitchell also lectures and teaches an HIV, STD safe love class at colleges and institutions of many types.
In 1999 Miss Mitchell was invited to Budapest Hungary to teach HIV and Hepatitis monitoring programs for the Adult Industry Talent. In February 2001 Miss Mitchell was invited by the South African Government to help write documentation that has been submitted to the Minister of Health on forming a sexworker organization for better healthcare. They now have a satellite program in Johannesburg with DISA sexual health and reproductive center.
Miss Mitchell is active in all forms of local and national government and is considered as an activist and educator for sexworkers all over the world.