Topic: Rebirthing & Psychotherapy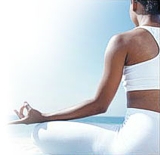 Rebirthing is a breathing process that increases our ability to feel and resolve the effects of our past. It involves breathing in a full, free manner (as guided by a trained Rebirther); the result is an increase in the level of physical and spiritual energy in our body, thus cleansing the many tensions held there. The result of the physical cleansing is that the mental and emotional origins of tension come back into consciousness and can then be healed. By learning to breathe consciously and fully, we discover and release the core issues now held in our mind and emotions.
It was named Rebirthing because when Leonard Orr developed it in the early 70s both he and his first clients relived their births, discovering the tremendous impact birth had had on them. Rebirthing has since undergone many changes to become a more holistic process, addressing our entire childhood and life experience. Most Rebirthers have not changed the name as addressing the birth experience helps to heal all relationship issues. We also like the name because it communicates the tremendous transformative value of rebirthing.
Every session with a Rebirther involves both counseling and the breathing process. Your Rebirther will help you with both current and past issues, helping you to contact your true feelings and resolve the associated unconscious beliefs. The breathing process assists this journey by increasing your physical and spiritual energy, enabling you to surrender to feelings and open the unconscious mind so past experiences can be reexperienced and released. Rebirthing leaves you with an incredible sense of peace, aliveness, and true self-worth.
(source: www.mfcc.com)
Guest: Peter Kane

Peter Kane, one of the original certified breathworkers, was the director of Theta House, the first rebirthing/ breathwork center, from 1979–1981. Peter was also a trainer for the Loving Relationships Training, 1981–1990, and was the creator and first director of the LRT rebirthing breathwork school. He has been a breathworker since 1979, counseling individuals and couples, training of practitioners, and leading seminars on personal growth and relationships. He has facilitated trainings and workshops ranging from 10 to 500 participants in 30 cities around the world, including Europe, Australia, New Zealand, Canada and the U.S.
Peter's passion is for creating personal/emotional freedom and commitment in relationships, family and community. "Freedom comes from being present with life and relationships, not from trying to get away from them," he says. "The key to freedom is commitment: the more you're 'in' something, the freer you become." For example, a major purpose of his work is to be 'present' emotionally." His relationship with his family is thus an invaluable vehicle for him. "They have helped me heal, be present, and learn to smell the roses. They have taught me how to play and be as a child again."
Peter is the creator and director of Relationship Transformations, a healing and transformational seminar business he created in 1989. He has published numerous articles internationally and his newest book on sustaining intimacy in relationships will be available soon.
Peter works with individuals and couples doing counseling and breathwork, as well as workshops such as Creating Intimacy.
Website: www.rebirthing.com